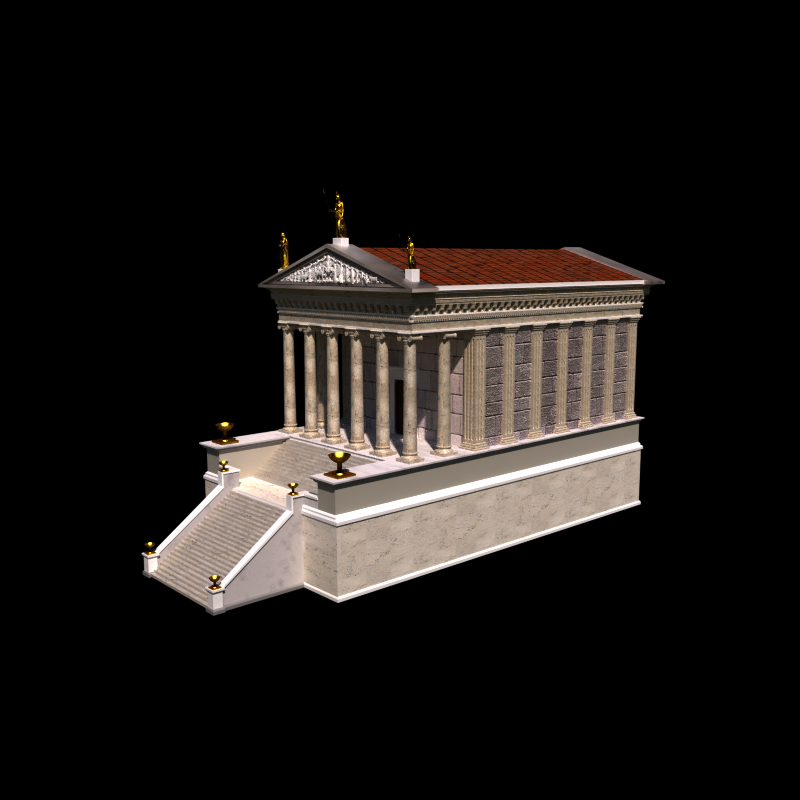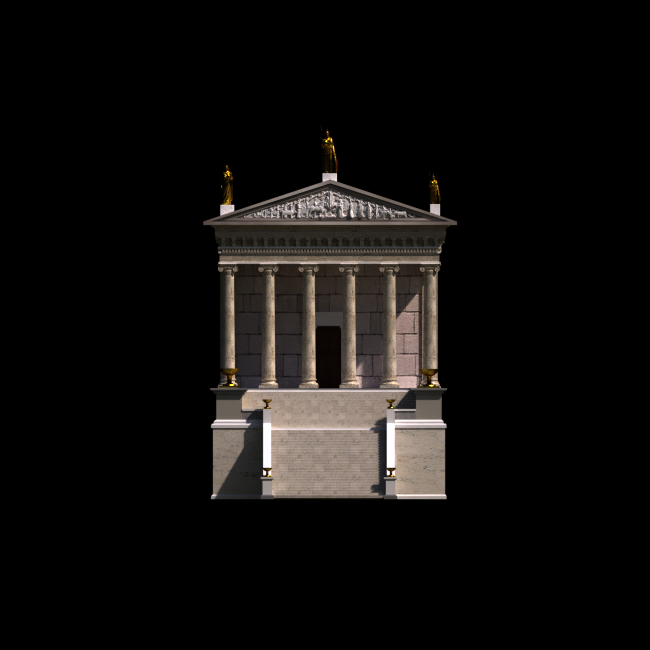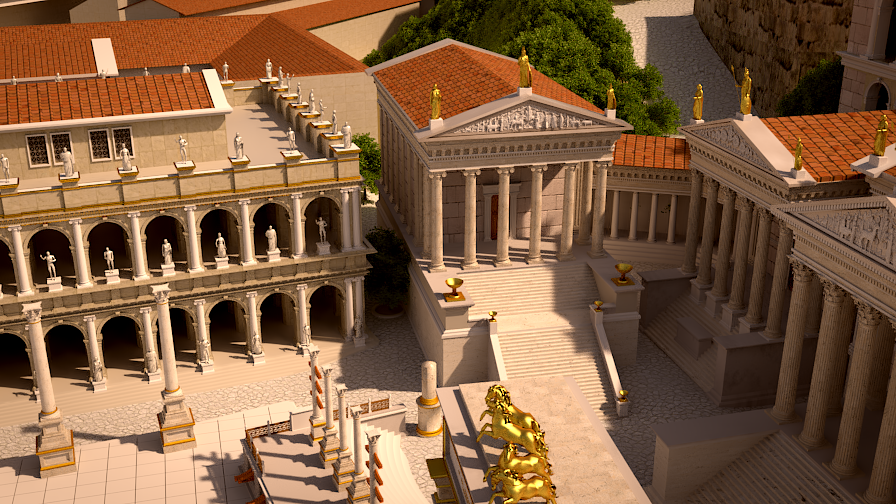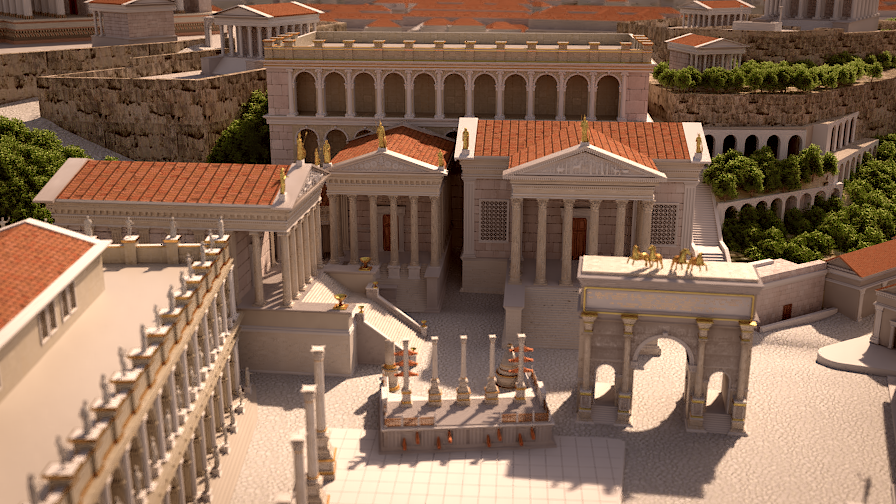 Tempio-di-Saturno-02.png photo
Tempio-di-Saturno-01.png photo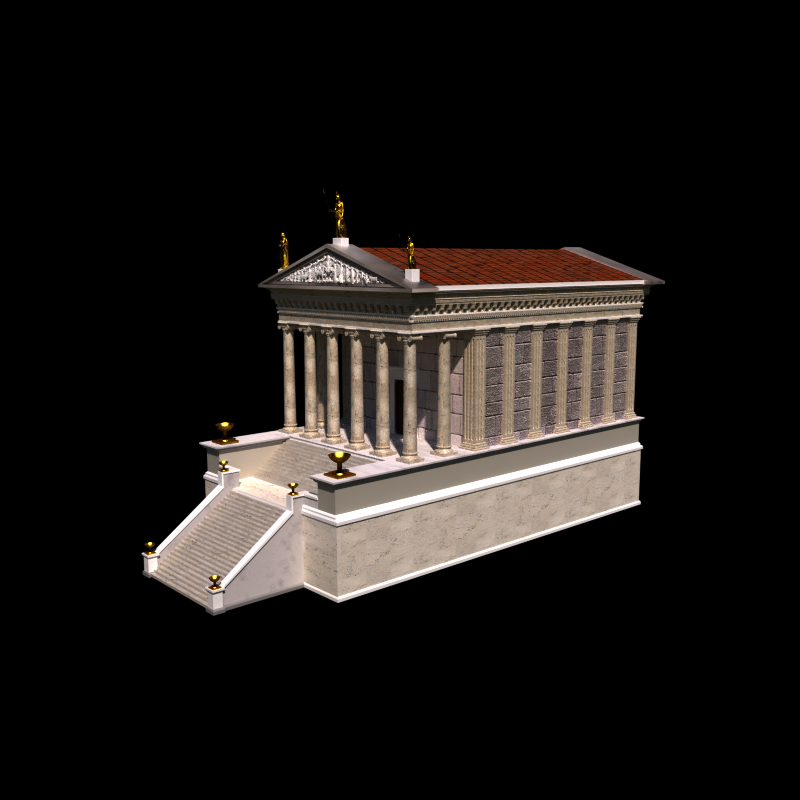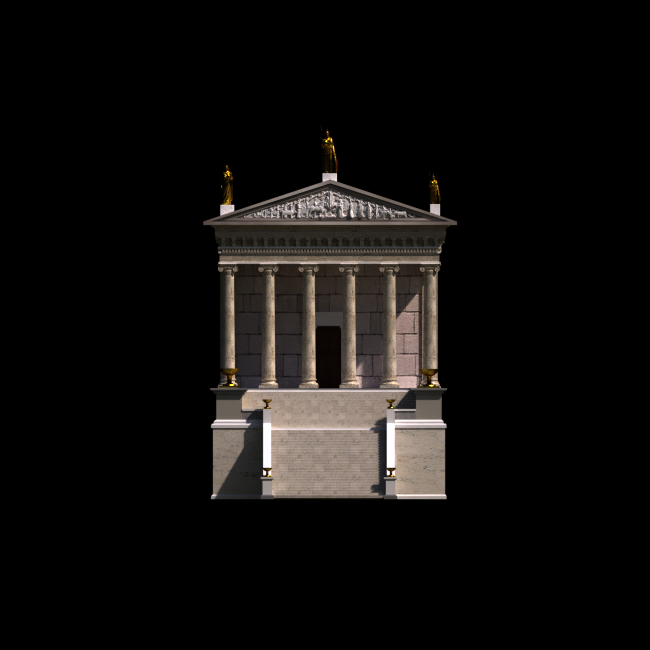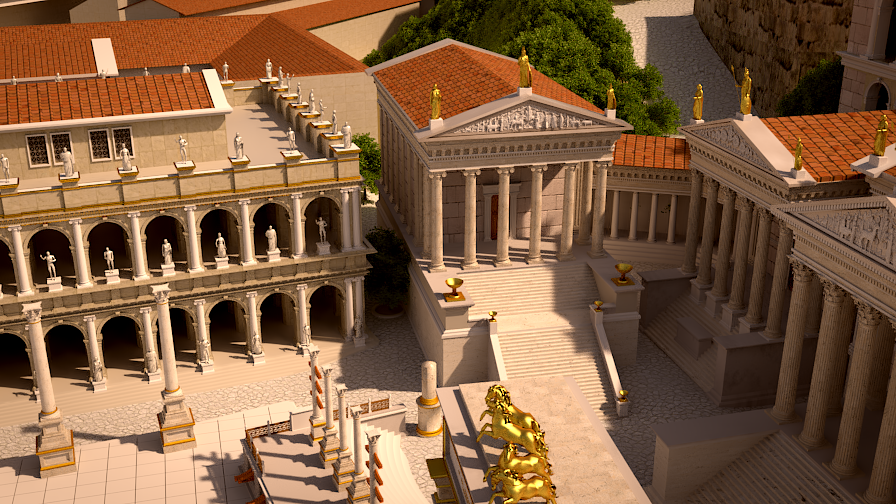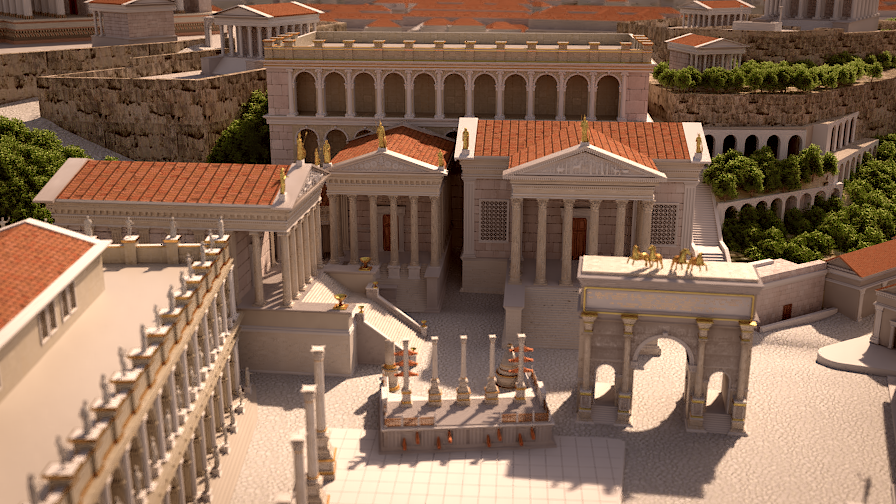 This temple is very old, and it seems that before its construction it was preceded by a simple altar. The original structure dates back to 498 BC, while the remains still visible date to the fourth century AD, when the temple was rebuilt, as reported in the inscription, following a fire (it seems that to celebrate the event Macrobius wrote the Saturnalia). Therefore, only eleven years separate the construction of this temple by the dedication of the great temple of Jupiter on the Capitol that marked the transition from monarchy to republic. It is no accident that Jupiter is seated on top of the hill, and Saturn to his feet. Jupiter is the god of the bright sky, so it must reside on top of a peak. Saturn is a god tied to the earth, fertility, so it must have a place of worship located at the bottom.
Beside the grand staircase there was a structure that housed public records and military insignia, as well as the headquarters of the State Treasury (recent studies propose to identify these structures with other remains closer to the Tabularium). The temple housed also the scale used to weigh the metal for the coin. It isn't strange that the deposit of the assets of the Roman people was within the temple of a god associated with fertility. The word pecunia, wealth, comes from pecus, the sheep, because for a city of shepherds and farmers that was the supreme good, before the advent of money. Looking towards the Capitoline Hill, to the right, past the Church of SS. Luca and Martina, you would have seen the temple of Juno Moneta, Juno that warns, near which was the mint, which was affected to such an extent that the objects produced by it began to be called "moneta" ("coin" in Italian).
Let's go back to the Temple of Saturn. It was inaugurated on December 17. The feast celebrated every year in that day was called Saturnalia, and it was really very special. It was one of the several New Year's day of the Romans, in which the religious rites aimed to recreate a situation of disorder from which the normal flow of time had to restart, regenerated. For us, this period would be closer to the carnival, the reversal of the usual order. For example, during the Roman Saturnalia the slaves were served by their masters. On this occasion, the statue of the god, who had chains at its feet, was released, and chaos could reign, but only for one single day.
It was said that in the area in front of the temple Orestes was buried, the greek hero of the Orestea who after having killed his father Agamemnon and his mother Clytemnestra began a long journey that took him to die in ancient Lazio.